Hamam Souffle Soap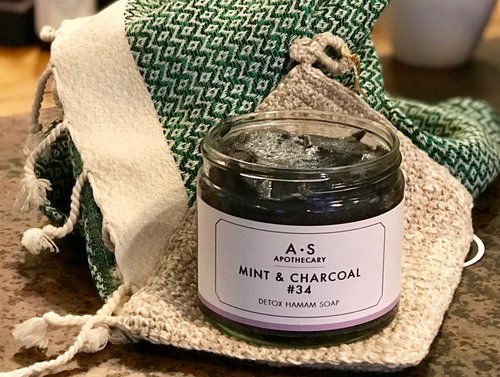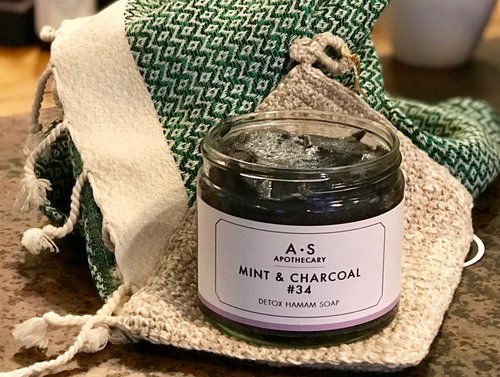 Hamam Souffle Soap
VEGAN
When is a soap more than a soap? When it's a Hamam Soap - this beautiful unique soft souffle paste is an A.S Apothecary special development. Massaged into the skin it can be used as a conventional soap leaving your skin soft and clean or it can be used as a shaving soap to achieve a really fine shave - simply spread on like a cream, shave and then rinse off.
With the Hamam mitt and hand loomed Face Towel, this makes a really gorgeous set for women and men
Ingredients:
Olive oil, Coconut oil, Water, Shea butter, Mint Essential Oil, Activated Charcoal, Green Clay, Seaweed.
205g in a clear glass jar
We developed this soap after a request for African black soap from a client. After numerous tests, we found authentic black soap challenging to produce to a consistent standard and so went back to the drawing board. This beautiful soap, with its gorgeous scent, charcoal addition and light unctuous texture was the result of months of work and we really, really love it. We doubt you've ever tried anything quite like it and your skin will glow with health after using it.