GERANIUM CLEANSING WATER #13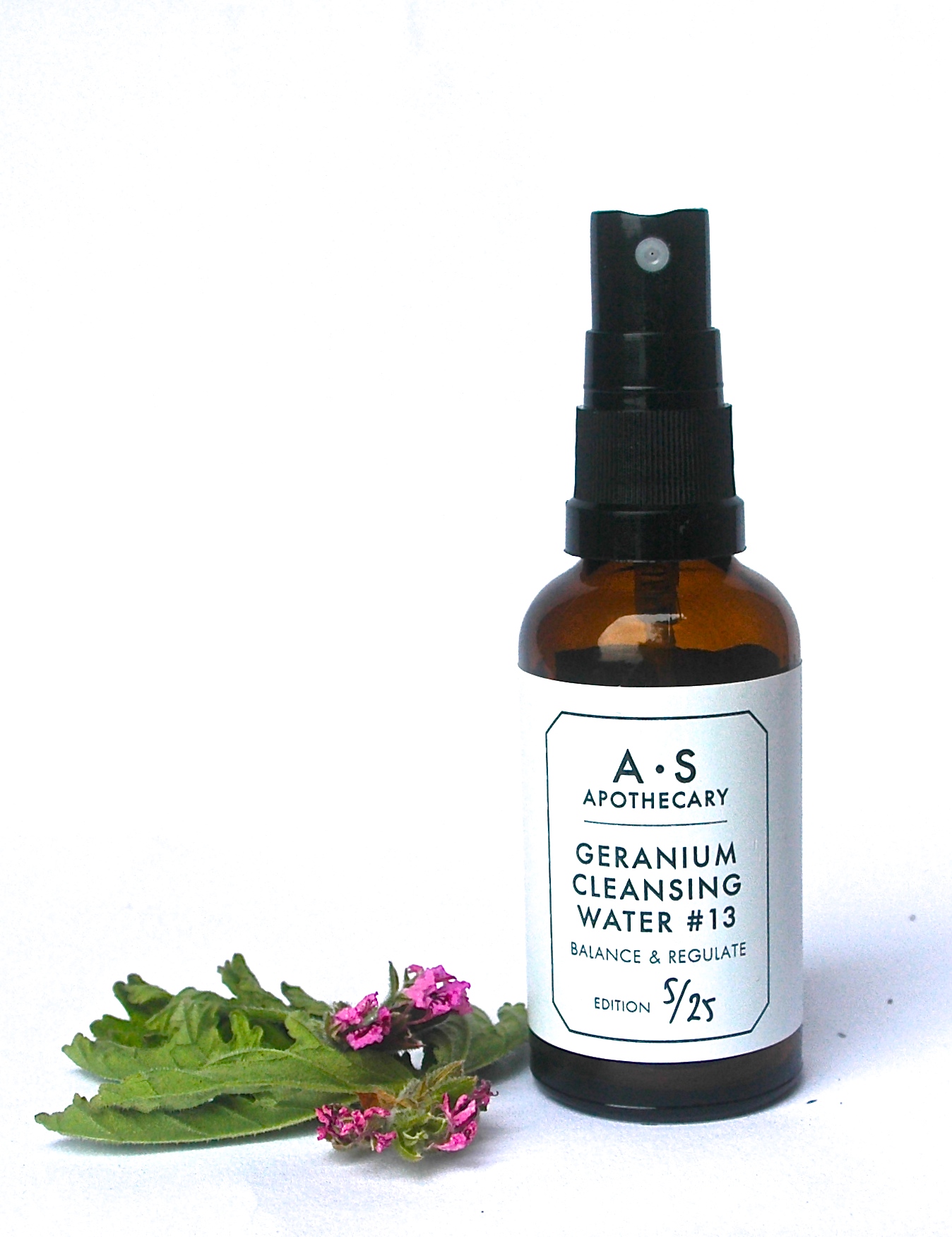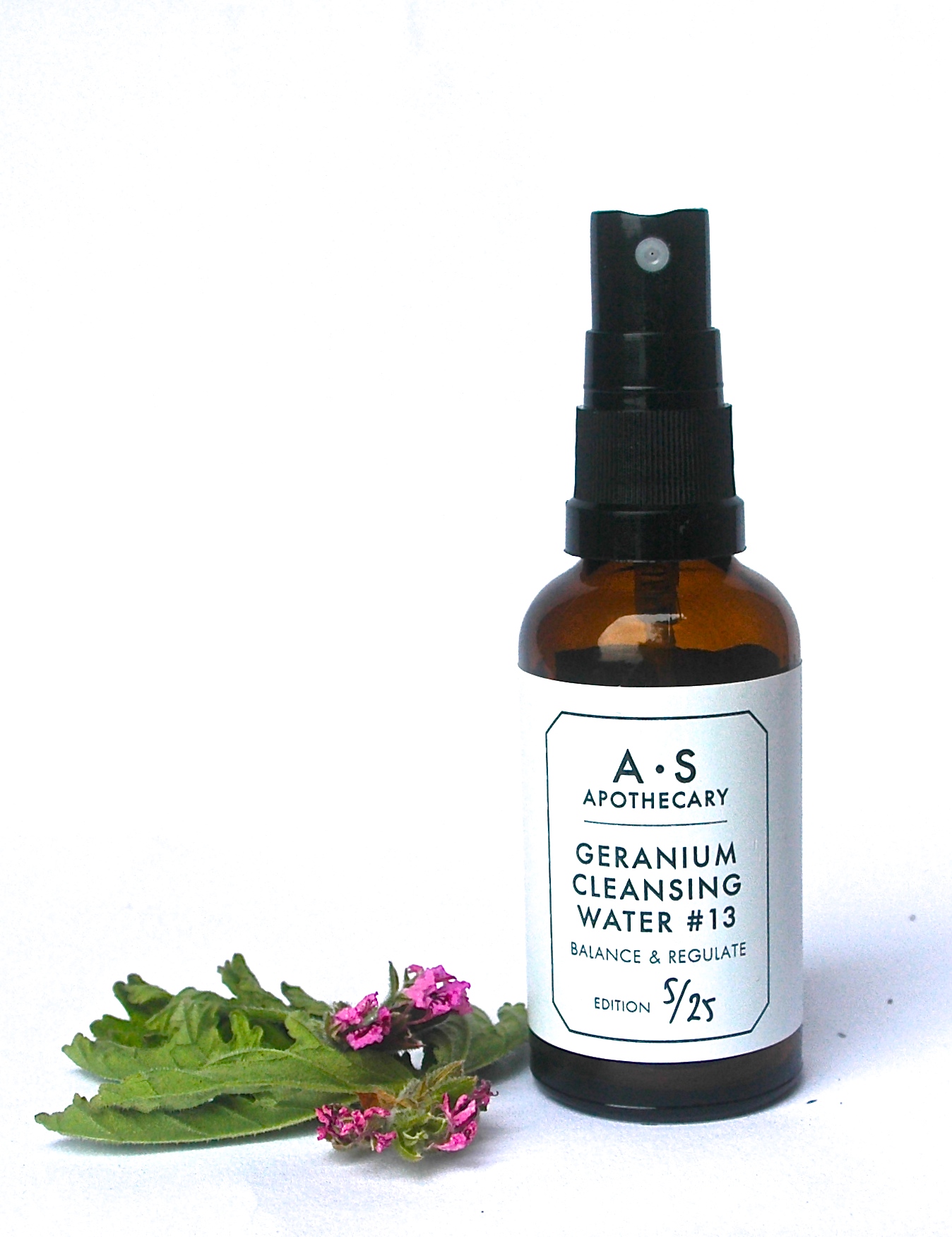 GERANIUM CLEANSING WATER #13
VEGAN
Our A.S APOTH distilled Geranium Aromatic Water is enhanced with distilled Witchhazel to create a powerful Cleansing Aromatic Water to tackle breakouts, acne and balance the skin. Especially suitable for acne prone, greasy skin.
HOW TO USE
apply on a cotton pad to the face after cleansing or alternatively mix with the A.S APOTH Mineral Powder #2 to create a deeply conditioning face mask.
We would expect 50mls to last 2 months.
50mls
Ingredients: Steam distilled Geranium Pelargonium graveolens, steam distilled Witch Hazel Hammamelis virginiana.
"I am in my late 40's and have noticed that I get quite a few breakouts, I have been using A.S. apothecary products for about 6 months so I thought I'd try their Geranium Cleansing Water as it has witch hazel in it. You just spray it on your face after cleansing and it leaves my skin feeling fresh, I have noticed that I have less breakouts since since using it." Sara Nichols
We are often asked about skin prone to acne and breakouts and so we created a Cleansing Water specifically to help. Our Geraniums are grown in Cyprus and Sussex, we distil both ourselves. The Cypriot Geranium is rich in volatiles with a heady scent, the Sussex Geraniums in contrast are mild and gentle. We combine the two to create a potent therapeutic. To this we add distilled Witchazel for its proven acne fighting properties.