THE FACE CREAM #3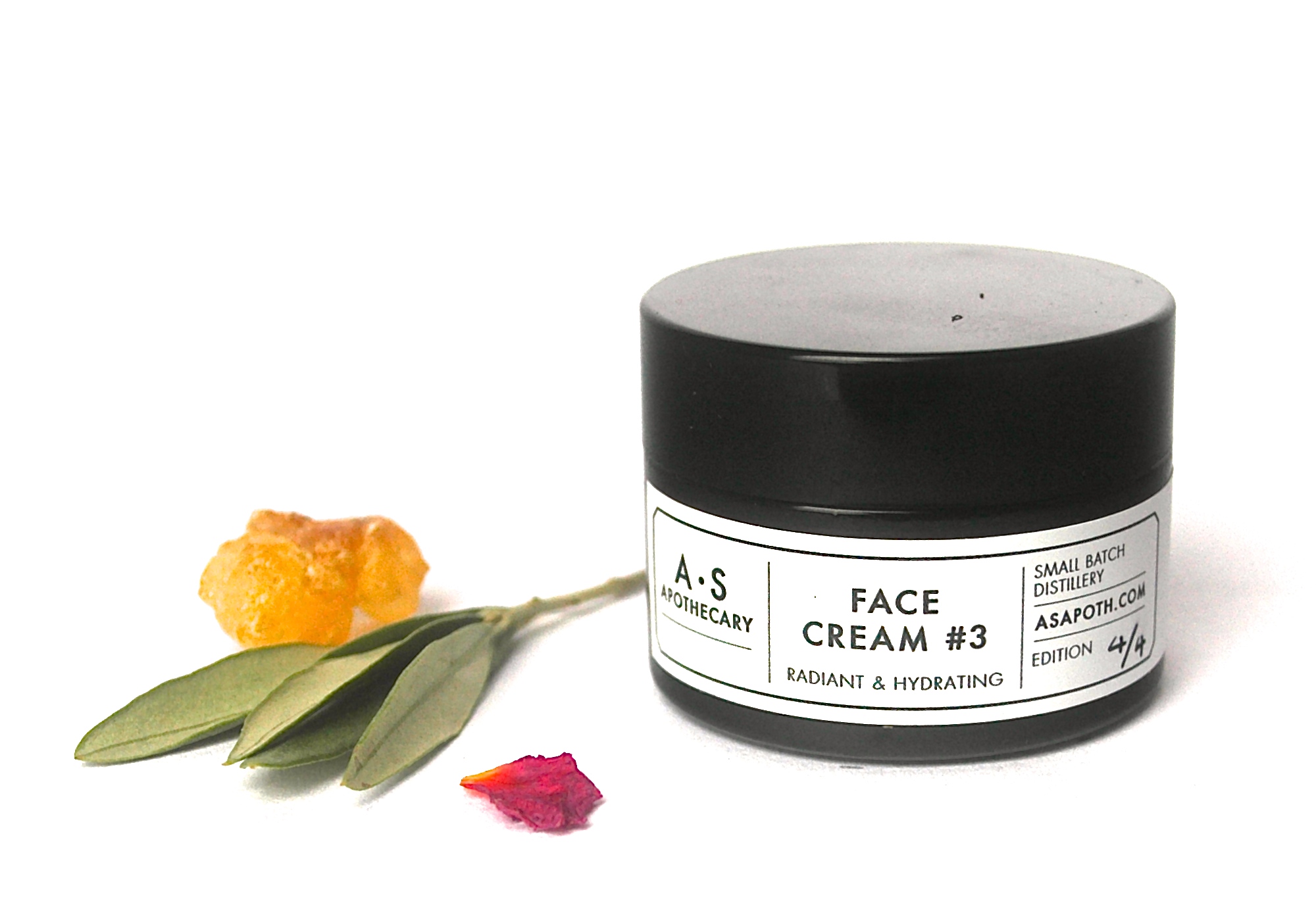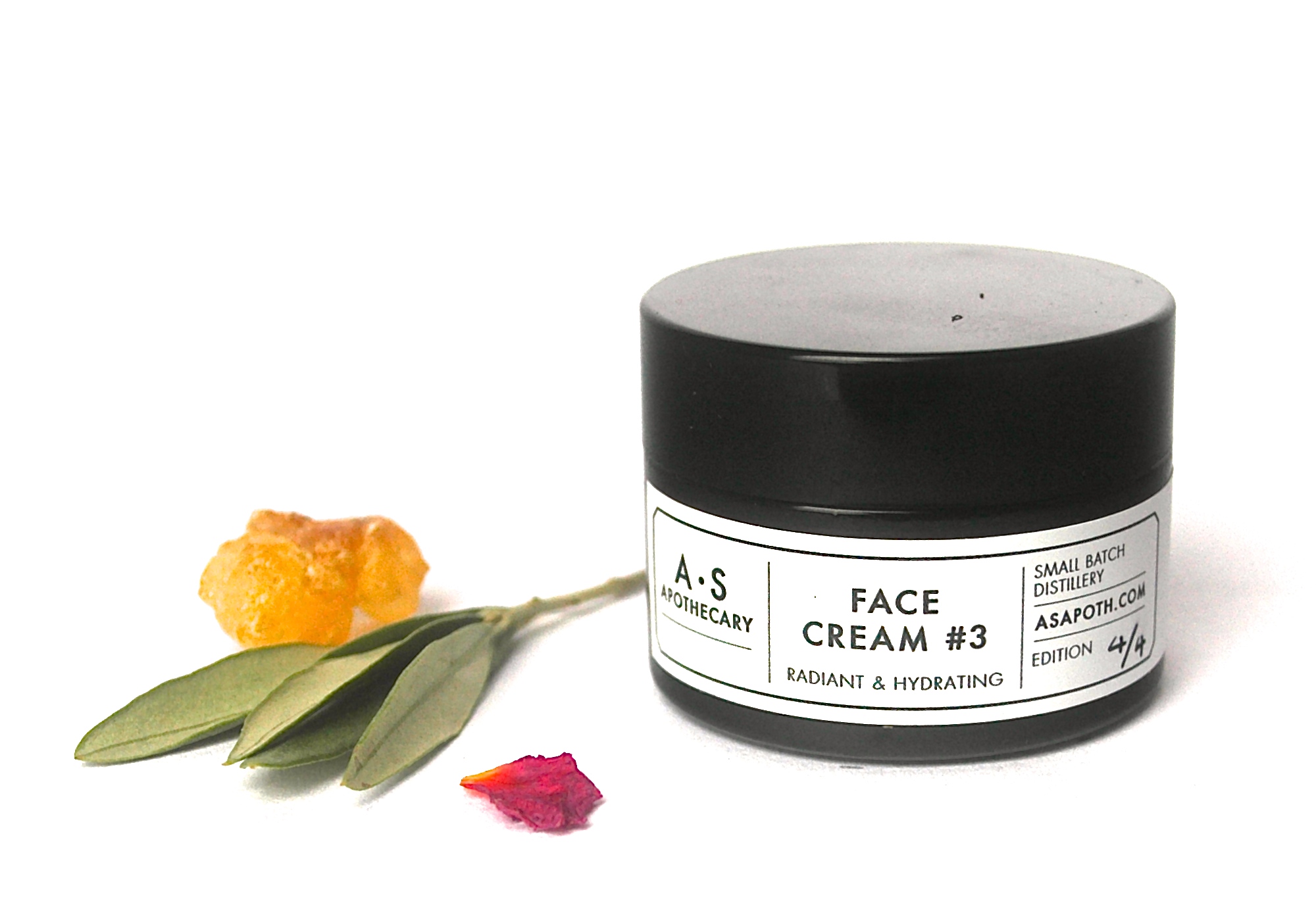 THE FACE CREAM #3
HYDRATING AND RADIANT
VEGAN
promotes tissue repair, clear toxins and reduces the appearance of wrinkles, particularly suitable for dry or mature skin
How to use
massage a small amount into the skin after cleansing with the A.S APOTH Cleansing oil and cleansing cloth.
we expect a 30ml pot to last for 2 months
If you would prefer to always have your face cream to hand, you can opt for our annual subscription at the checkout. We'll send you a fresh pot for 12 months at a 15% discount.
30ml
Ingredients: Spring water Aqua Olive oil Olea Europaea Olive Emulsifying Wax Cetearyl Olivate Sorbitan Olivate Vegetable Glycerine Glycerin Vitamin E Tocopheryl Acetate Eco Preservative Benzyl Alcohol Salicylic Acid Sorbic Acid Essential oils: Rose Rosa damascena Frankincense Boswelia carteri Labdanum Cistus ladaniferus Cedarwood Cedrus atlantica Myrrh Commifora myrrha Orange Citrus sinensis Benzoin Styrax benzoin
"I have just reordered my supply of number 3 face moisturiser. The smell when you open the pot is heavenly! I have quite complex skin, being sensitive, oily and dry with a few spots thrown in for good measure (aged 37). This moisturiser is the only one I've found which truly moisturises my skin without feeling heavy or leaving my face feeling oily. A beautiful product. " Vikki Maltman.
"I adore your No. 3 facial cream for my mature skin , which has helped tremendously with my complexion." Pam Cunningham
We created this cream to hydrate, brighten and soften the skin, to comfort and soothe body and spirit. Its woody, sultry scent evokes the warm earth, wild herbs, heat, and sensuality of western Asia, the eastern Mediterranean and northeast Africa. #3 is rich with essential oils chosen for their long history of tissue repair, for soothing inflammation and promoting elasticity.When applied to the skin, it is rapidly absorbed and non-greasy.
With a heart of Turkish Rose to cool and Cedarwood to soothe tension, #3 is ideal for sensitive and mature skin. Sweet Orange is added for radiance; Benzoin for its almost Vanilla-like sweetness and warmth and its capacity to calm irritated skin, reduce redness and improve elasticity.
#3 contains a base trio of alluring, almost spicy resins – Labdanum, Frankincense and Myrrh: Labdanum for its enveloping warmth, dry, herby, musky, scent and healing properties for inflamed, damaged skin. Frankincense - to calm the breathing, soothe the mind and brighten the skin. Myrrh to promote tissue repair and clear toxins from the body.
Over time, #3 will help promote tissue repair, clear toxins and reduce the appearance of wrinkles. This cream is a subtle, sensuous invitation to restore, to relax mind and body, to reconnect, to let go.